Event Presenter or Host
Whether it's a roadshow or a posh event, if you need a presenter or host, I can help. I am no stranger to being up in front of a crowd and feel quite at home in the spotlight.
As well as being a radio presenter, I have also hosted many events over the years. As a roadshow presenter for local radio stations, I have played games on stage and made sure the crowd has been a part of the day.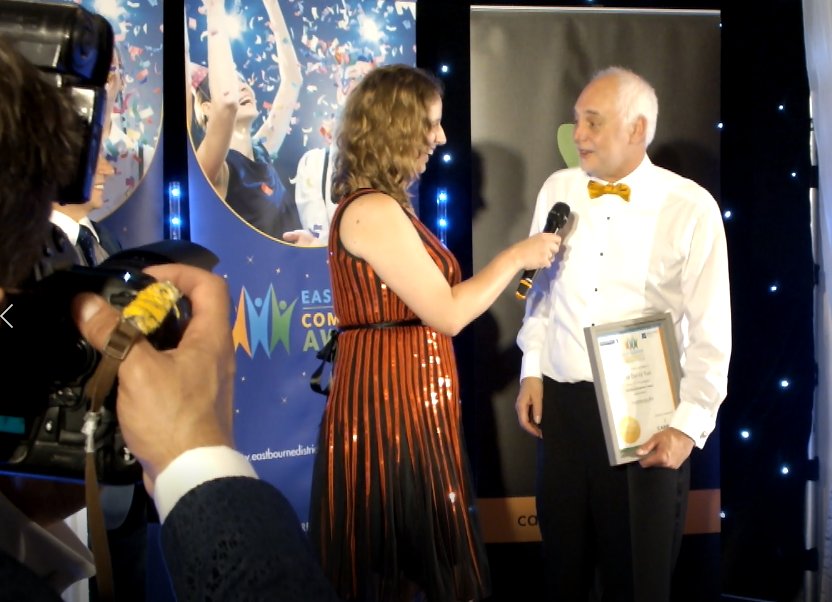 Sharon interviewing David Tutt, the Leader of Eastbourne Borough Council
Picture courtesy of Buzzing Bee Media Ltd
I've also hosted community events including the Eastbourne and District Community Awards, where I introduced all of the finalists and the winners, before interviewing each category winner on stage. Prior to that, I have been involved with charity events, including dance competitions, fashion shows and addressing careers talks at schools.
In 2019, I was invited to co-host the Creative Cove at Wyntercon, the largest comic con-style event in the south of England. I interviewed convention guests live on stage, as well as recording pieces to camera, both for live internet streaming and promotional shots for future use.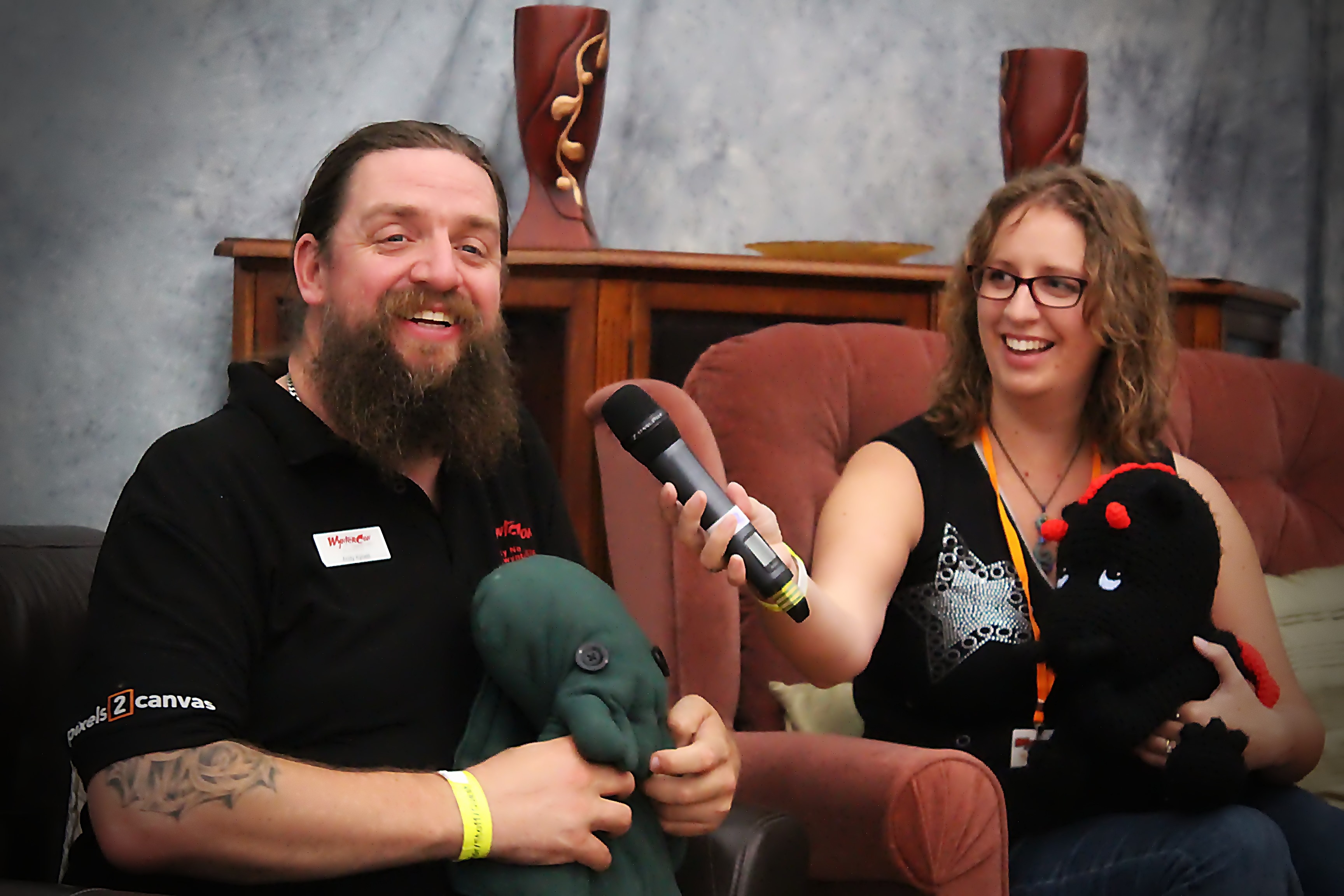 Sharon interviewing "Mr Wyntercon", Andy Kybett
Picture courtesy of Face Down Musik
This wasn't my first time presenting to camera, having previously working with a community TV station, filming at events for broadcast.
I have a cheerful and professional disposition and follow direction well. I am comfortable working on a stage or on camera, so if you need a reliable and trustworthy presenter or host for your next event, please do get in touch.